What was Quasimodo suffering from?
Nikolaos G. Markeas

Athanasios Verdis
Keywords:
Notre-Dame de Paris; Quasimodo; literature; mucopolysaccharidosis; neurofibromatosis
Abstract
One of the fictional characters in Victor Hugo's novel "Notre-Dame de Paris" is without doubt Quasimodo: the hunchbacked bell-ringer of the Cathedral. From a medical perspective, the affliction of Quasimodo has remained a mystery for two centuries. Recent research however has linked his condition to a particular pathogenicity. Specifically, some passages in Hugo's novel suggest that a form of mucopolysaccharidosis, a deformity associated with many congenital and hereditary changes affecting the skeletal system, could explain Quasimodo's somatometric characteristics. In the present study we support the above claim and we discuss a number of related issues in the point between medicine and literature.
Downloads
Download data is not yet available.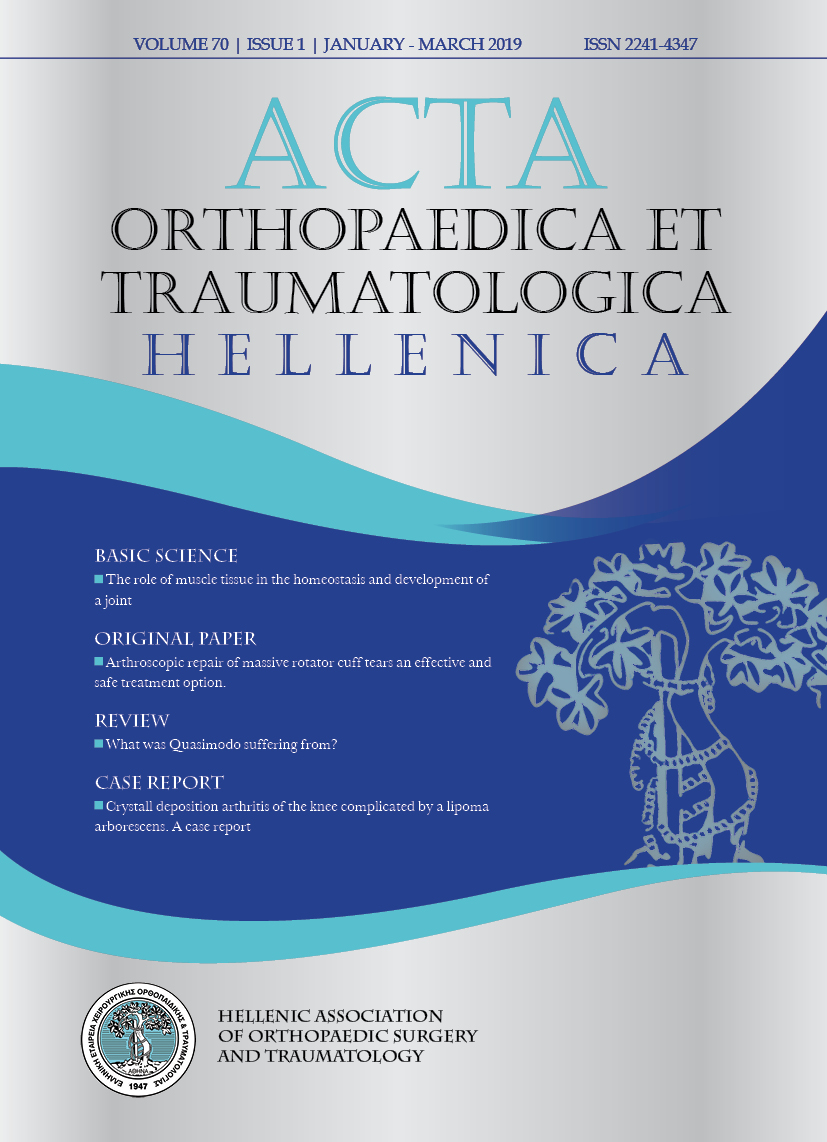 Copyright (c) 2020 Acta Orthopaedica Et Traumatologica Hellenica
This work is licensed under a Creative Commons Attribution-NonCommercial 4.0 International License.