A closed degloving injury of the fifth toe: a case of empty toe
G. Kyriakopoulos

M. Vlachou

G. Kotsarinis

L. Oikonomou

K. Kateros
Keywords:
closed degloving injury; toe; compartment syndrome
Abstract
Empty toe injury is a rare type of closed degloving injury; only seven cases have been reported previously, with controversial outcomes. Our case is a 22 year old male who was drafted by a trolley bus. The patient presented at our emergency department with extensive swelling of the right foot, deformity of the fifth toe, bruising and intact skin. On clinical examination the phalangeal bone could not be palpated in the fifth toe and there was no capillary refill. The patient was immediately taken to the operating room and underwent open reduction combined with fasciotomies. The toe regained perfusion after the reduction and was under close observation to ensure its viability. Finally the distal and part of the middle phalanx of the toe was amputated. The purpose of this report is to inform health providers about this unique type of injury and contribute to a more sufficient treatment plan.
Downloads
Download data is not yet available.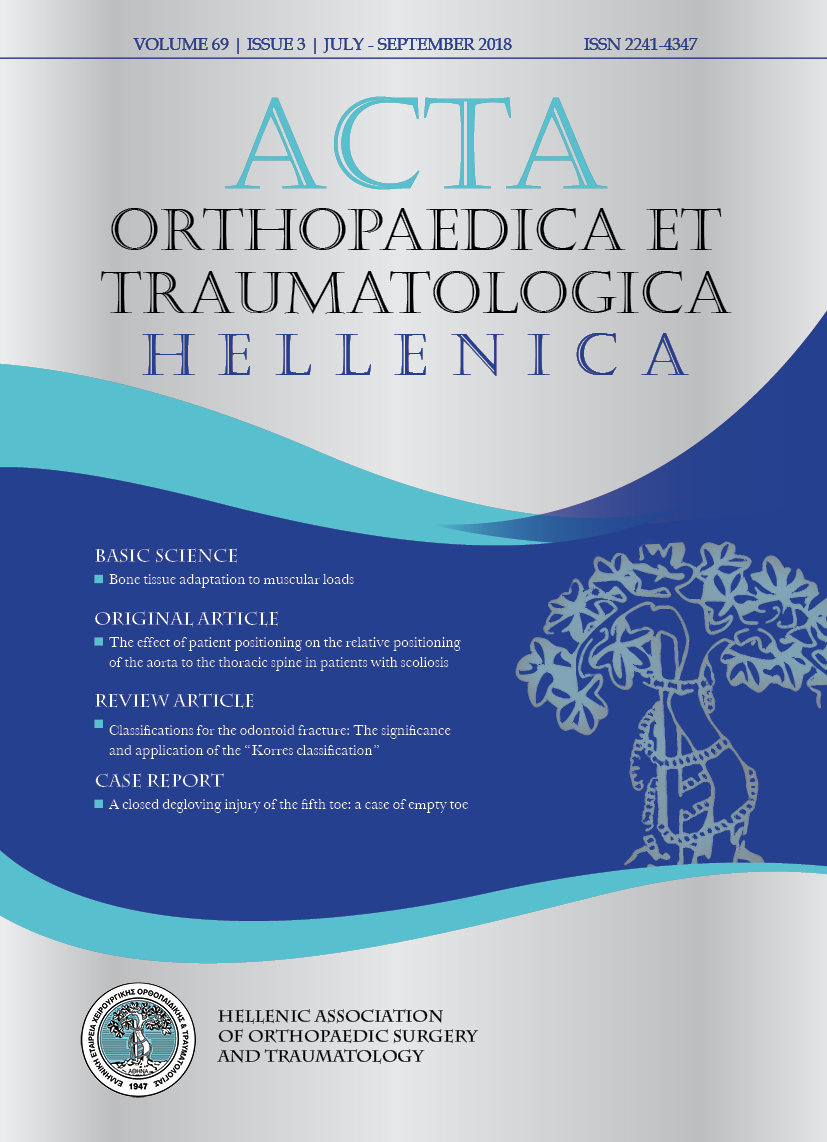 Copyright (c) 2020 Acta Orthopaedica Et Traumatologica Hellenica
This work is licensed under a Creative Commons Attribution-NonCommercial 4.0 International License.