The effect of patient positioning on the relative positioning of the aorta to the thoracic spine in patients with scoliosis
N. Plataniotis

DS. Evangelopoulos

M. Bakalakos

J. Vlamis

S. Pneumaticos
Keywords:
spine surgery; surgical approach; thoracic aorta,
Abstract
A serious, although rare, complication of thoracic spinal surgery is iatrogenic vascular injury of the aorta. The position of the thoracic aorta relative to the spine is crucial in the preoperative planning of thoracic spine surgery, regardless of the surgical approach used. We performed this study in order to evaluate the displacement of the aorta relative to the spine (levels T4 to T12) in patients with scoliotic deformity in supine, prone and prone with padding position. Twenty patients underwent CT scan of the thoracic spine and the minimum distance from the entry point of the left pedicle screw to the thoracic aortic wall was calculated. Statistical analysis revealed significant difference in this distance between the three different patient positions per level. In particular, aortic wall tends to be closer to the left pedicle screw with the patient in prone with padding position. Thus, our findings may be useful in aortic displacement estimation and allow the surgeon to decide on the appropriate surgical approach aiming at the safe positioning of pedicle screws.
Downloads
Download data is not yet available.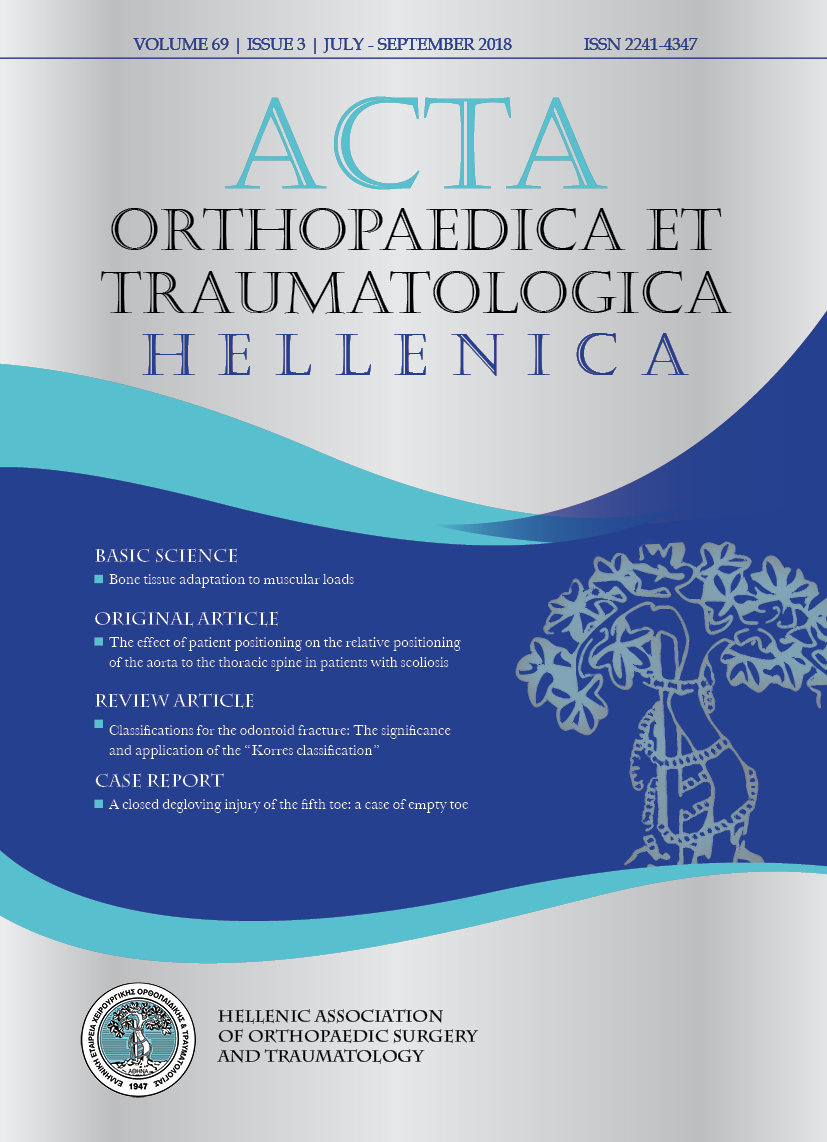 Copyright (c) 2020 Acta Orthopaedica Et Traumatologica Hellenica
This work is licensed under a Creative Commons Attribution-NonCommercial 4.0 International License.