Peroneal tendoscopy. A pictorial essay
Keywords:
tendoscopy; peroneal tendon tear; tenosynovitis
Abstract
Tendoscopy of the peroneal tendons is gaining popularity in the diagnosis and treatment of retromalleolar pain as a result of tenosynovitis, impingement and tendon tear. Further indications for the technique include tendon subluxation or dislocation, a low riding muscle belly and symptomatic vinculae. The method combines the advantages of minimally invasive surgery such as minimal soft tissue trauma, quick recovery, small scars and better cosmesis with a short hospital stay and low cost. Similar to any advanced operative technique, a thorough knowledge of the local anatomy, adherence to detail, adequate training and familiarity with small joint arthroscopic skills are prerequisites for a safe and successful peroneal tendoscopy.
Downloads
Download data is not yet available.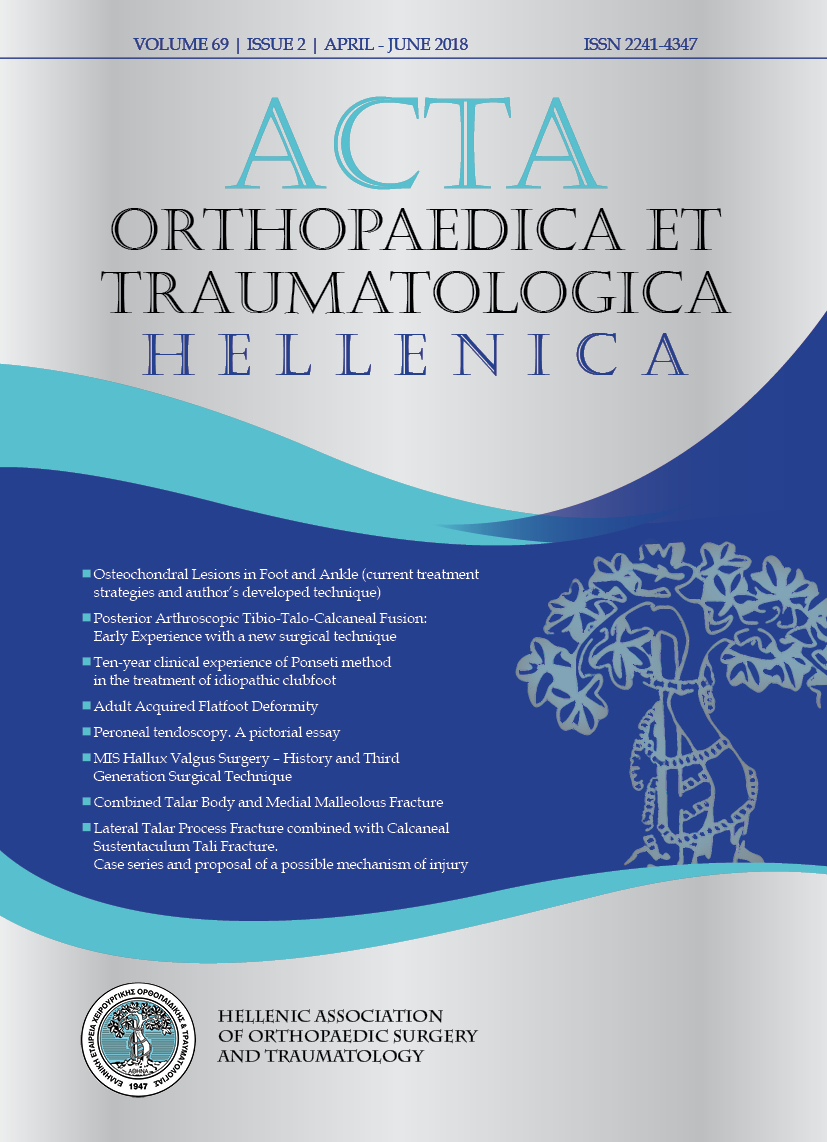 Copyright (c) 2020 Acta Orthopaedica Et Traumatologica Hellenica
This work is licensed under a Creative Commons Attribution-NonCommercial 4.0 International License.