LETTER FROM THE EDITOR
Abstract
It seems that we are growing!!
It has been four years since we published the first issue in English language. During those four years, the Journal keeps a solid policy of a trimester publication with a strictly repetitive range of topics. These topics include basic science, original, review and case report articles.
Additionally, the Journal has its own electronic platform (www.eexot-journal.com) introducing itself to the World Wide Web and the international scientific community.
Furthermore, once yearly, a Special Issue is published. Such issues related to Paediatric Orthopaedics, Foot and Ankle Surgery, Hand Surgery and Microsurgery as well as Spine Surgery have been already published mainly presenting the research and clinical evolutions of the Greek Orthopaedic Society.
Need to mention that a special section, naming The Young Scientists' Pages is added in every issue, including research articles of postgraduate, doctorate and postdoctoral students and fellows.
Finally, the Journal is linked to International Research Platforms such as Bibliovigilance while a registration to Copernicus is in progress. 
Having the unwavering support of the HAOST Executive Board and the CHOS Scientific Committee we will always look ahead and keep growing!
On behalf of the Editorial Board
N. Papaioannou
Chief Editor
Downloads
Download data is not yet available.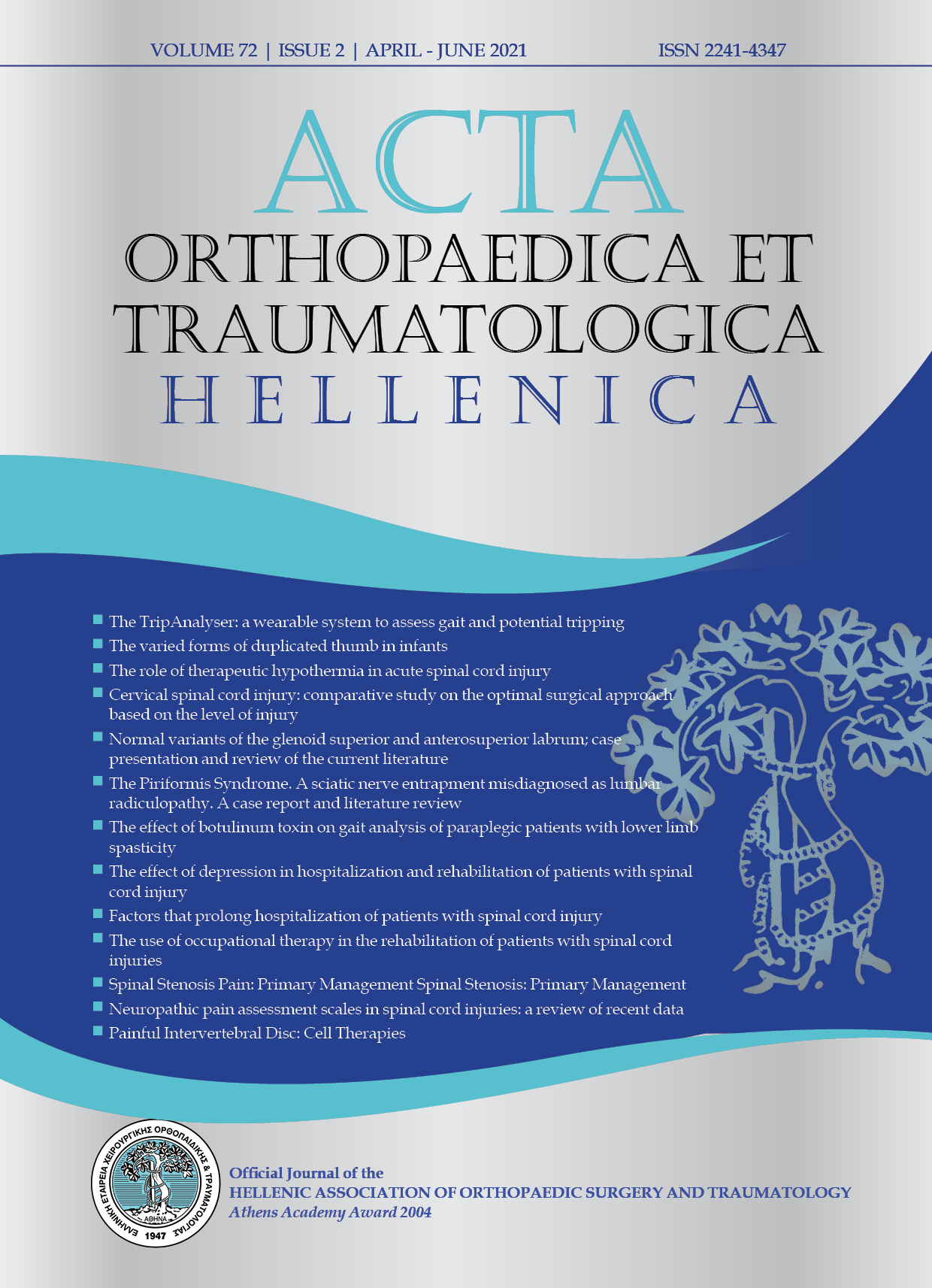 Copyright (c) 2021 Acta Orthopaedica Et Traumatologica Hellenica
This work is licensed under a Creative Commons Attribution-NonCommercial 4.0 International License.